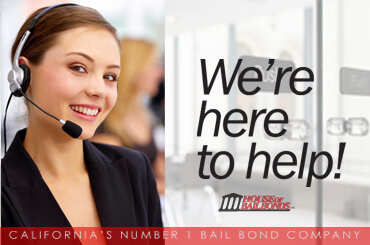 Who We Are
We here at House of Bail Bonds have over 30 years in combined experience in the California Bail Bond industry. We have expert, licensed agents ready to assist you 24 hours a day, seven days a week.
We are dedicated to helping families get through these difficult situations with our prompt and courteous service. We have offices in Los Angeles county, with satellite offices throughout Southern California. We also have many affiliated agencies throughout the entire United States of America, which means we have the resources to get your loved one out of jail anywhere across America. In cases when customers do not have the full premium, our company is one of the few that wil offer Interest-Free Payment Plans. Another reason why House of Bail Bonds stands above all other agencies is that we offer Free Bail Consultations for families in need of information and guidance.
Call Now
Why to choose Us?
With so many bondsman around, which Bail Bond company should I choose?
At House of Bail Bonds, our top priority is customer satisfaction. We understand that each situation is different, so we don't use a "cookie-cutter" formula with customer service. We give you honest and complete details about your situation, as well as keeping all of your valuable information Completely Confidential. We are a professional corporation, licensed by the State of California. We have licensed bail agents readily available 24 hours a day, 7 days a week. We will to come to your work, your home, or the local coffee shop if necessary. Keep in mind, House of Bail Bonds is here to help out the community. We are one of the most flexible Bail Agencies with payment plan options, which means that we will try to accommodate your needs according to your financial situation. Here are some other reasons to consider us when making your decision:
Our Mission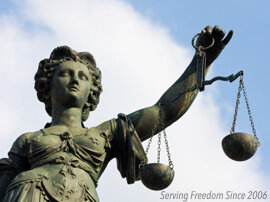 Providing Freedom to our communities since 2006
We are committed to providing honest and reliable bail service to all individuals in the communities that we serve. Our bail agents are trained to handle every case on an individual basis and compassion is our driving force.
Testimonials
I went to House of Bail Bonds because of their location which was close to the detention facility. Eduardo and David were extremely helpful and explained to me the process for someone who was arrested for a misdemeanor. They made a number of calls for me to the jail to keep me informed of the status for release. They told me that my son would probably be released without any necessary bond and still made phone calls on my behalf even though they would probably not make any money. I found them to be honest and knowledgeable.



Jane K.



Alexandra helped me. She was kind, sympathetic, and knowledgeable towards helping me. Without her, I would have been extremely confused and anxious within the whole bail bond situation that I was in. Sal, the owner (?), was also very professional and courteous. Very happy regarding how House of Bail Bonds services provided for my needs.



Theresa T.